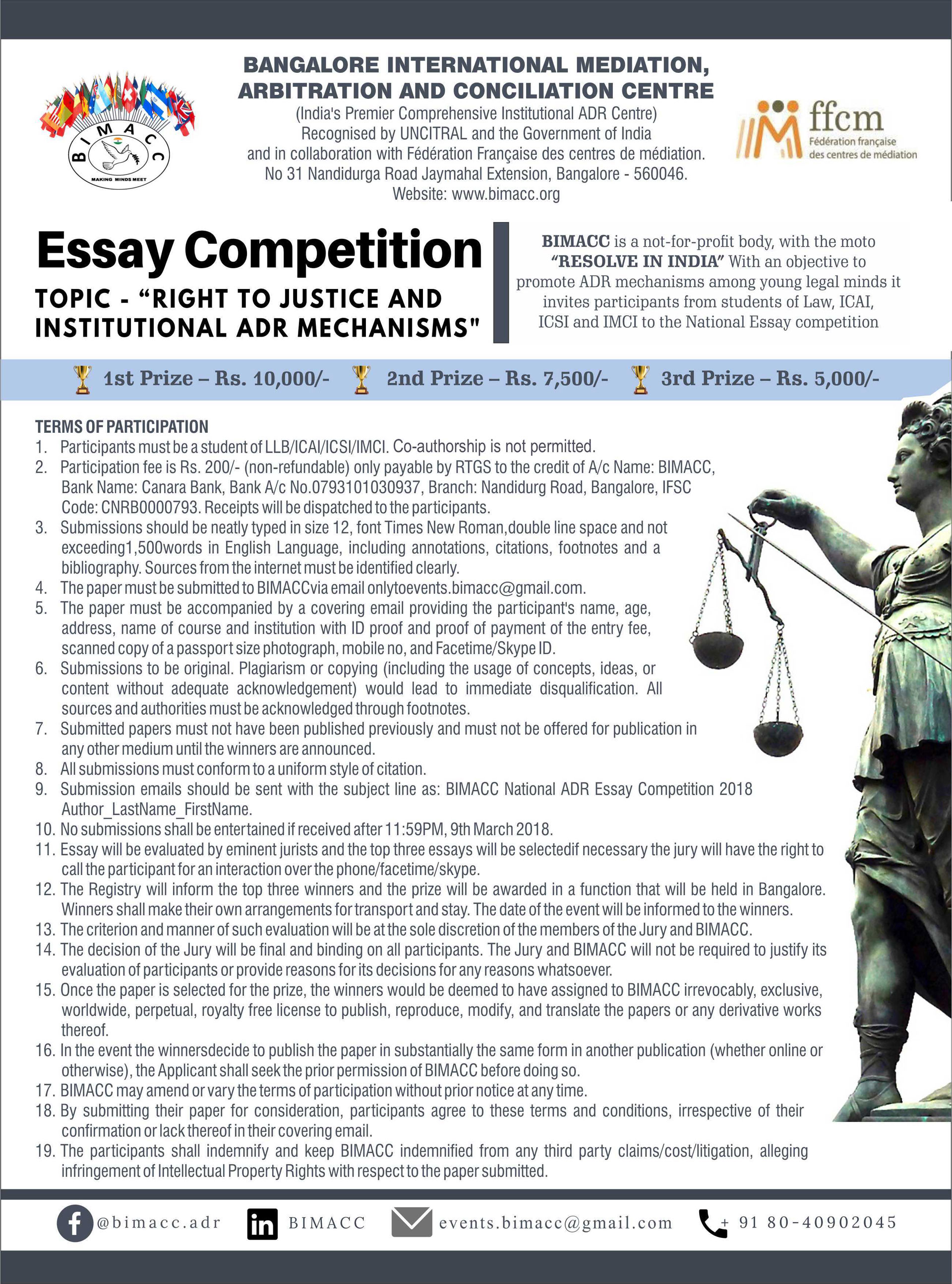 TOPIC - "RIGHT TO JUSTICE AND INSTITUTIONAL ADR MECHANISMS"
Eligibility
Participants must be a student of LLB/ICAI/ICSI/IMCI. Co-authorship is not permitted.
Participation fee
is Rs. 200/-
Submissions should be neatly typed in size 12, font Times New Roman,double line space and not
exceeding1 ,500words in English Language, including annotations, citations, footnotes and a
bibliography. Sources from the internet must be identified clearly.
The paper must be submitted to BIMACCvia email onlytoevents.bimacc@gmail.com.
The paper must be accompanied by a covering email providing the participant's name, age, address, name of course and institution with ID proof and proof of payment of the entry fee, scanned copy of a passport size photograph, mobile no, and Facetime/Skype I D.
Submission emails should be sent with the subject line as: BIMACC National ADR Essay Competition 2018 Author- LastName - FirstName
Prizes
1st Prize-Rs. 10,000/-
2nd Prize- Rs. 7,500/-
3rd Prize - Rs. 5,000/-
No submissions shall be entertained if received after 11 :59PM, 9th March 2018.
Website
http://www.bimacc.org