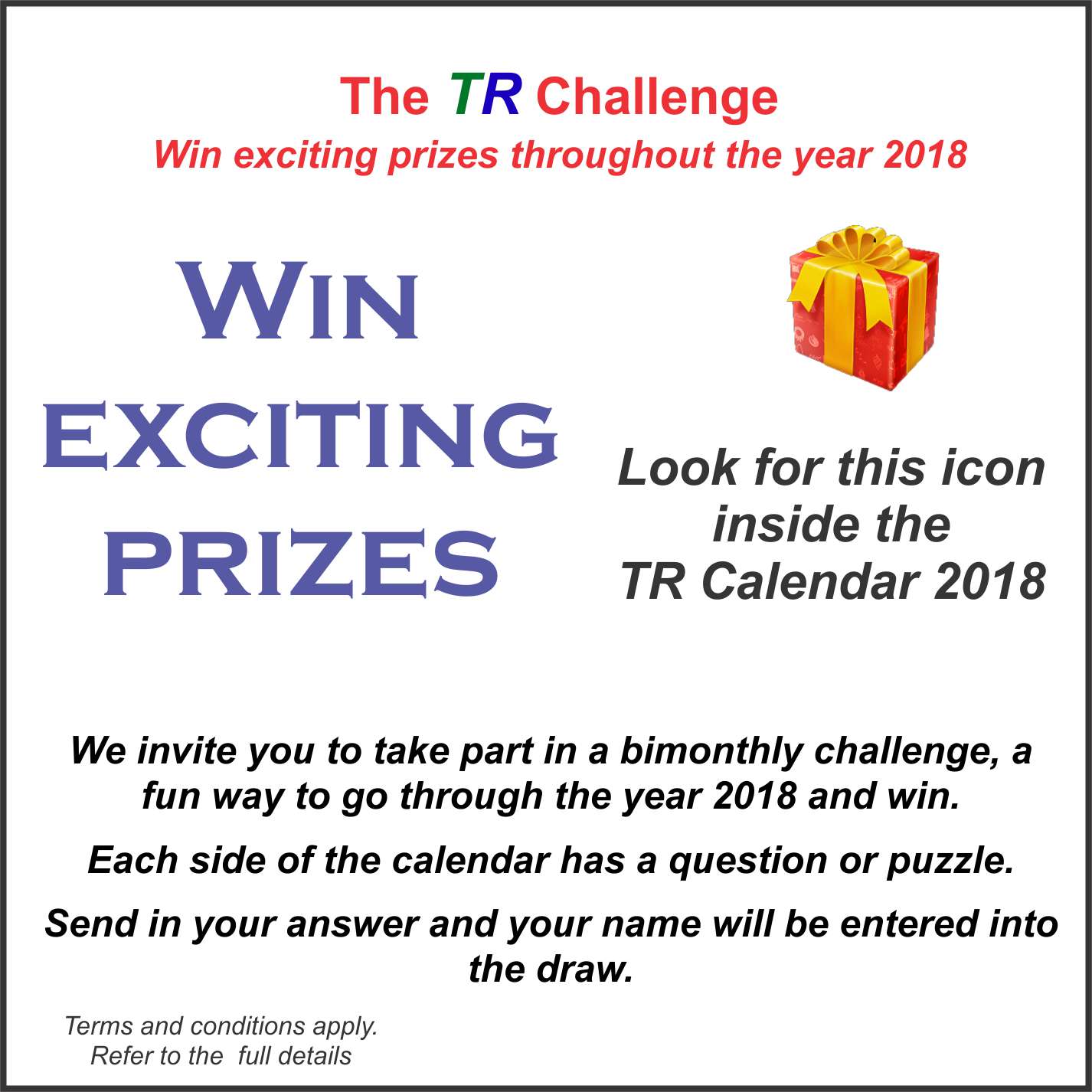 TR Challenge is a light-hearted and fun game, a bimonthly challenge for everyone.
In the TechResource calendar for 2018, there will be a question every two months.
The answers to be send to win exciting prizes
At the end of the due date that is mentioned on the calendar there will be a draw out names of the winners.
Submit answers for
TR Challenge 2018 for the Month of Jan-Feb Now!
Last date for submission is February 28, 2018
Prizes for Jan-Feb: 8 GB pendrives
You can request the calendar by clicking here
You will have to provide your details on the registration form.
For further information click here