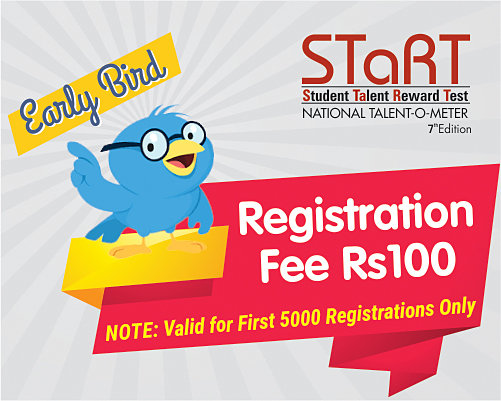 STaRT ( Student & Talent Reward Test) , the Student Talent Reward Test is a knowledge and aptitude test to be conducted by Resonance in order to reach out, spot, reward & nurture talented students from across the country and aid them in fulfilling their career aspirations.
For an aspiring student, STaRT would provide national level benchmarking along with a real world feel of competitive spirit. It helps the student to showcase his/her talent at the national level which will boost his/her confidence to perform well in future competitive examinations & make way for a bright career ahead.
Every year STaRT filters the country's best talent through rigorous testing and has set examples of transforming the top performers into IITians.
After conducting 6 successful versions of STaRT, STaRT welcomes all the students with a more refined structure and far more prizes than ever.
Who can participate
STaRT would be conducted for the students of Class-VI to Class-XII of all boards and any medium in Indian Territory and for schools outside India that are affiliated to CBSE Only.
Class VI
Class VII
Class VIII
Class IX
Class X
Class-XI (Mathematics Stream)
Class-XI (Biology Stream)
Class-XI (Commerce Stream)
Class-XII (Mathematics Stream)
Class-XII (Biology Stream)
Class-XII (Commerce Stream)
STaRT : Benefits
Participation in a Talent Reward Exam being conducted by the most authentic institute in India
Test & assessment of academic proficiency at national level
Bench-marking of individual performance at State and National Level
Extension of Bench-marking by providing Reso Study center Rank & School Rank
Rewards & Recognition at national level
Last date for registration: 10.09.2017Exam date": 01.10.2017Result: 01.11.2017
Registration fee:RS. 150/-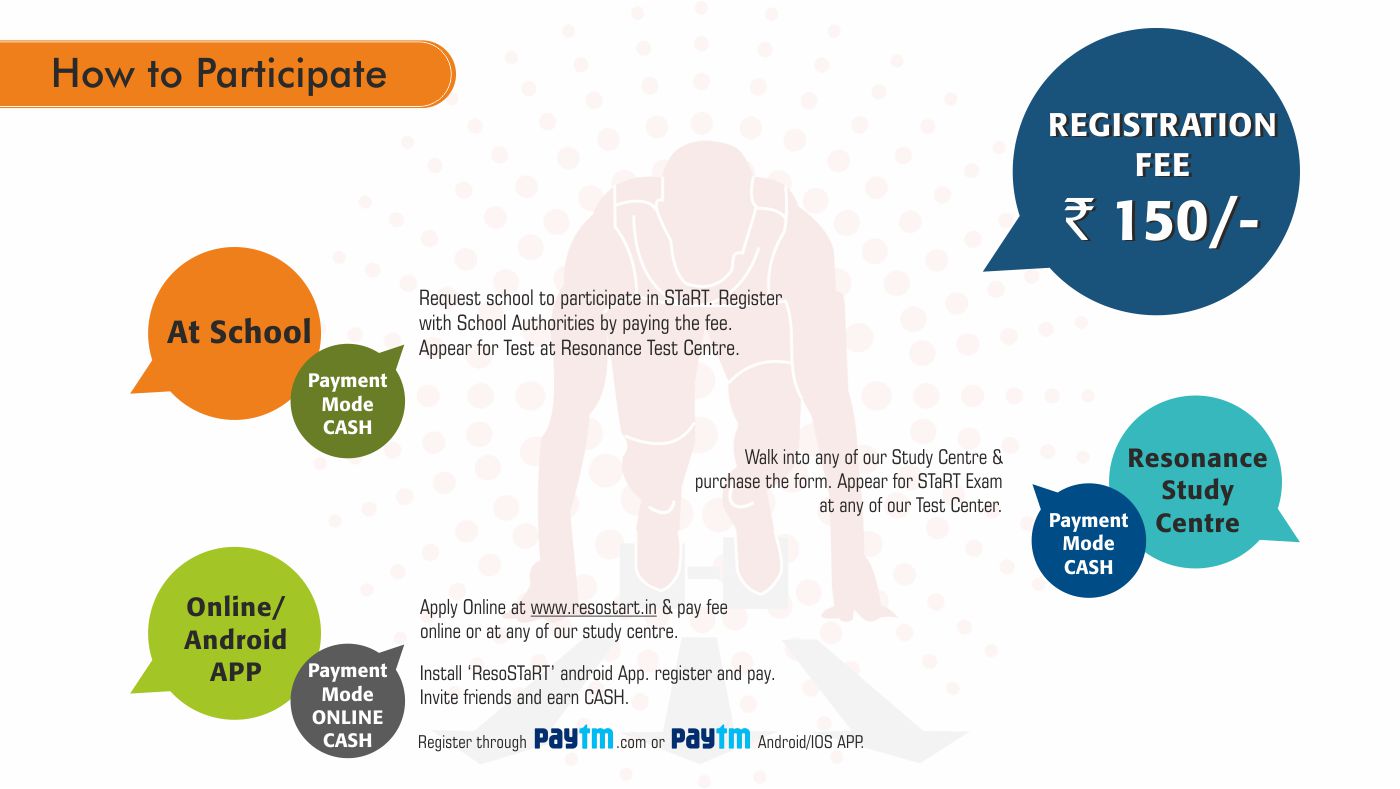 Syllabus
Curriculum followed - NCERT Books
Class
Subject
Syllabus
Weightage
6 to 10
General Science, Mathematics
100% Syllabus of Previous Year + Starting 50% of Current Year
50% + 50%
11 Mathematics
Physics, Chemistry, Mathematics
100% Syllabus of Previous Year + Starting 50% of Current Year
50% + 50%
11 Biology
Physics, Chemistry, Biology
100% Syllabus of Previous Year + Starting 50% of Current Year
50% + 50%
11 Commerce
Accounts, Economics, Mathematics, Business Studies
Mathematics of 10th Std. + Starting 50% of Current Year
100%
Click here to apply online